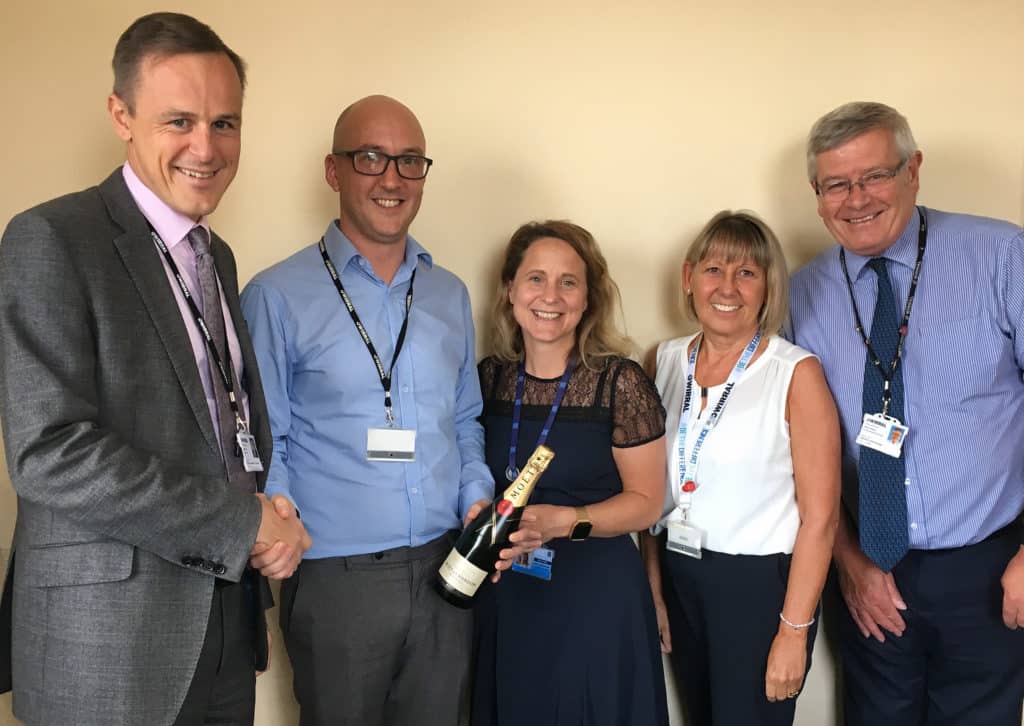 Sysco celebrate our 100th Management Apprentice in learning with Wirral Council
Sysco has recently celebrated enrolling over 100 employees onto Management Apprenticeships with leading local authority Wirral Metropolitan Borough Council.
The scheme is part of the council's commitment to staff development, following the introduction of the new Apprenticeship Standards qualifications in 2017.
To deliver its vision for 2020, the local authority recognised the need to invest in the organisation to ensure the right attitudes, skills and abilities were in place to deliver on its pledges to residents. Effective management of each council department ensures all stakeholders – including residents, suppliers and employees – continue to receive a high-quality service.
Wirral Council believes that having a culture which supports learning and development is vital to build talent for the future and achieve its strategic goals. It has invested in the development of its employees in order to identify and develop new leaders within each department. This investment is increasing the talent pool and ensuring that the council has ready-made leaders who have the skills and knowledge to help senior managers deliver on pledges set out in the vision. Alongside its traditional apprenticeship routes, Wirral Council has achieved the milestone of 100 Management Apprentices by nurturing a culture that encourages all staff to learning and development to improve performance.
Joe Matthews, Wirral Council's 100th Management Apprentice, has been dedicated to his studies from BTEC up to his Master's part time over the last nine years. He has always loved working for Wirral Council and welcomes the opportunity to develop as part of the organisation's 'grow your own' policy.
Joe says, "This apprenticeship is going to be really useful and has come at the perfect time as I'm new to line management. I see how it will also benefit the wider council, if I'm managing my team effectively it plays into everything else."
Joe's line manager, Shaun Brady, has been with Wirral since 1974 and is a great advocate for training and development, actively encouraging his team to develop and providing them opportunities to progress, also added that, "As a manager, you learn on a daily basis. Every person is different, so they need to be treated in a way that's meaningful to them. It's the hardest part of the job but also the most rewarding."
Becky Dutton from Sysco Business Skills Academy who are providing the training has highlighted how management training can support various roles across the council.
"Management training provides the underpinning knowledge and confidence for situations that may be new to aspiring managers and ensure they can get the best out of people, helping the council to achieve its strategic goals. "
Joe is pleased with the support from Sysco so far into his apprenticeship journey, describing it as "excellent, really welcoming and reassuring as it's a big commitment to manage alongside work. There's been a lot to take in in the first few months but the way it is structured allows me to crack on with the work."