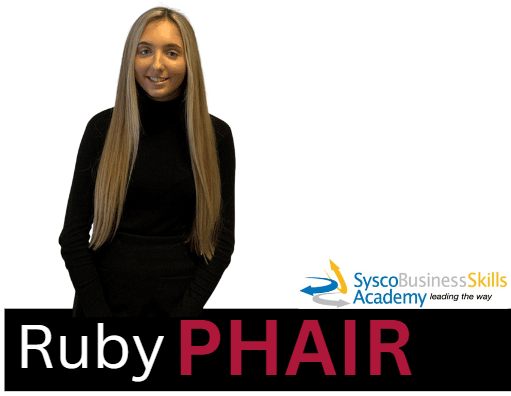 Ruby enrolled onto Business Administrator Level 3 in November 2020 after leaving school and wanted a new opportunity. Ruby completed her Apprenticeship in April 2022 and achieved a pass. Ruby has since gained a permanent role with Brighter Futures as a full time Business Administrator. With the underpinning knowledge from her Apprenticeship, she now ensures learners complete Initial Assessments and Further Diagnostics which is an integral part of the enrolment process and supports the English and Maths Department.
Ruby applied for an apprenticeship straight from school as she decided sixth form wasn't for her. Ruby wanted to learner on the job and gain skills and experience within the workplace. Ruby was surprised to see how many units would be covered during the course but feels the knowledge helped her develop within her own role. Ruby feels her confidence has improved as a result of the programme, she now deals with queries effectively both on the phone and in person.


Jack came onto the apprentice programme with very little confidence, he didn't achieve the grades he was predicted, and he just wanted to work. Jack enrolled onto the apprenticeship scheme back in October 2019 as a Business Administrator. Alongside the qualification he had to complete English Level 2 and Maths Level 2. Jack completed his Apprenticeship in January 2022 and gained a Distinction along with his English and Maths qualifications.
Since passing his apprenticeship Jack has confirmed that he was taken on full time by Bond Turner legal services in March 2022. He has been given increased responsibility, promotion and a salary increase. Jack started off as a Filing Clerk and within six-seven months he worked his way up to Legal Assistant. Jack felt his communication and confidence were the biggest areas that improved throughout, he now trains up new staff within the business. His English and Maths has vastly improved alongside his time management. The qualification helped him progress with his career and grow as a person. He has thanked Sysco for all the support he was given along the way with his qualification and especially his English and Maths qualifications.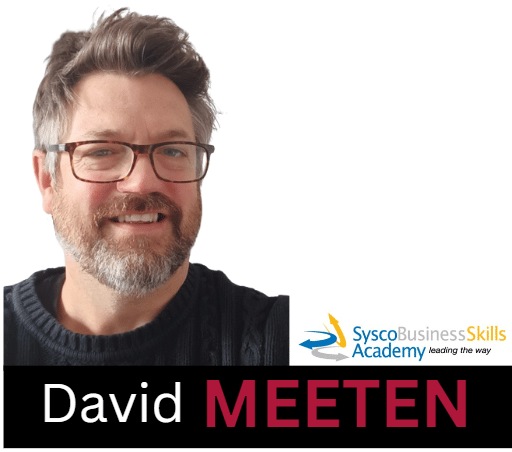 David recently completed his Level 5 Coaching Professional qualification. David currently works in Learning and Development within Liverpool City Council and at the point of enrolment his team were focusing on creating an internal coaching pool which launched whilst he was completing the course. As he is now a qualified coach, he is supporting the management training programme which includes a specific day on adopting a coaching approach for managers. He is also coaching internal staff one to one and team coaching.
David Meeten…… I'm a member of the Learning & Development Team and a qualified coach with experience working 121 and with teams.  I'm passionate about supporting people to learn, grow and maximise their potential. Effective coaching provides you with a safe space and some precious time to think. 
Need help with easier training solutions? We are experts!