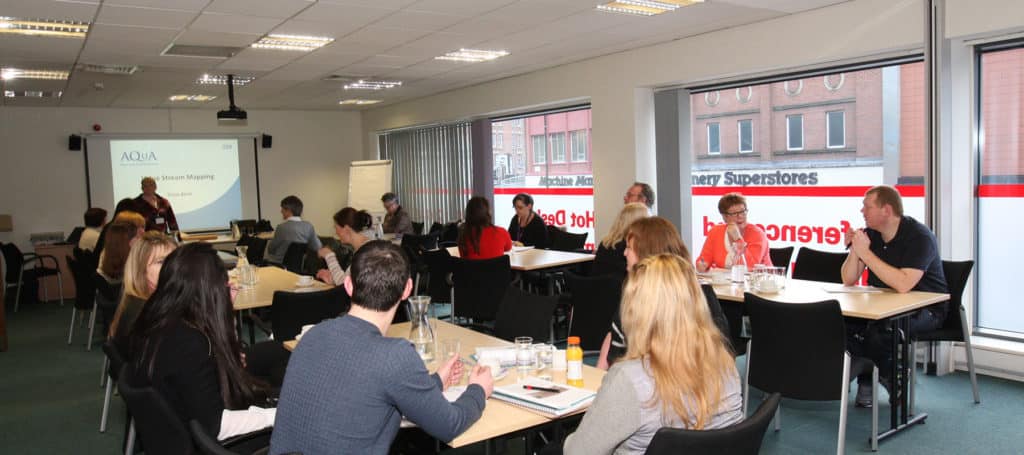 Business Administration is a key area of delivery for Sysco and provides progression routes onto Management qualifications. Charlie McAteer works as a Conference Coordinator for the Gateway Conference Centre in Liverpool.
Charlie provides administrative support and coordinates events, ensuring they run smoothly and efficiently. We spoke to him to find out how he has found the apprenticeship and Sysco's service.
I chose to undertake an apprenticeship because I wanted to be able to understand how a business works. Being able to analyse and improve the smaller aspects of a business, helping it to grow and develop whilst I learnt new skills was really appealing.

– Charlie McAteer
Q: Hi Charlie, why did you decide to complete an apprenticeship?
---
A: I chose to undertake a work based qualification because I wanted to be able to understand how a business works, also to analyse and improve the smaller aspects of a business to help a business grow and develop whilst I also learnt new skills.
---
Q: How have you found the support from Sysco's trainers?
---
A: The support has been 5 star. My tutor has been a wonderful help, replying to all my emails as soon as she received them which enabled me to always be prepared and one step ahead of myself. I have always struggled with maths, I detested it at school so Sysco arranged for me to have a maths group session with other learners and it was a great experience as we all bounced ideas back and forth and were able to show each other different ways of calculating and working out problems. This gave me a massive confidence boost and without it I'd have really struggled with the end exam.
---
Q: How has the Apprenticeship helped you to progress in your current role?
---
A. My job role and title is Conference Coordinator. I am responsible for the maintenance of the conference centre, The setup, supervision and clean down of all events. I handle 90 percent of all incoming phone calls, emails and Inquiries ensuring to respond to all clients and cater for their needs by creating a tailored quote which matches their needs. I am also a key holder which means I can open and close the building as and when needed.
---
Q: Describe your tutor in 3 words?
---
A: Kind, Intellectual, Amazing
---
Q: What are the best aspects of learning?
---
A: The NUS discount card and the freedom to learn in your own time and produce work of a good quality without the constraints of a deadline or a submission date, There are endless resources available from City&Guilds and Sysco.
---
Q: Would you recommend Sysco?
---
A: Yes – Sysco have cornered the market in apprenticeship providing in my personal opinion. The staff go above and beyond to support the apprentices on their journey and allow them to grow and assist when possible, My tutor herself is constantly learning and striving to better herself to be able to even further aid her learners. As I mentioned earlier Sysco has gathered and created a large bank of resources that are crucial during the learning stages and introduced the city and guilds "Learning Assistant" app to their learners which I found vital to be able to upload and categorise my work and evidence on the go… you don't ever feel left to your own devices there is always a support net pushing you to do your best whilst also supporting you in every way.