Phil won the Recognition Award for Sysco Apprentice of the year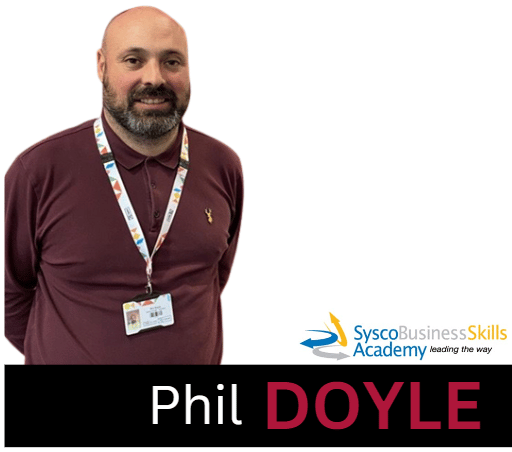 Phil enrolled onto the apprenticeship as he wanted to progress his career and gain a Team Leading position so felt it would be a good idea to improve his knowledge and skills. At the time of enrolling, he had just gained a new role as Regional Supervisor and around a year later applied for Assistant Manager in Caretaking and was successful. Phil explained how the course helped him in the interview and the Management could see that come out. Phil enjoyed the course and his tutor; Sue Davies was really supportive.
Phil has worked so hard during his apprenticeship and completed all the work asked of him on time. His contribution to his cohort has been excellent and he has supported other colleagues also attending. He is passionate about his work and as a result of his hard work on the programme he has gained a promotion to Assistant Manager. Phil is certain that without attending the Apprenticeship he would not have been in a position to apply for his promotion.
Operations Manager For Jigsaw Homes – Zoe Turner ..
I was pleased to see the commitment from Phil in attending and completing his Apprenticeship and have noticed a vast improvement in his knowledge and skills. His confidence has also improved, and the content of the programme had a direct impact on his promotion to Assistant Manager.
Need help with easier training solutions? We are experts!