---
Savings Crisis – Homelessness
---
More than one in three families in England are a monthly pay packet away from losing their homes, according to research by Shelter highlighting how many households have almost no savings. The housing charity found that 37% of working families would be unable to cover their housing costs for more than a month if one partner lost their job. Losing a job and relationship breakdown are among the chief reasons for households falling into serious debt. "There's never a cushion. You'd think if you were working, you'd be able to save a little bit every month, but it's just not a possibility when paying for the basics is so expensive."
---
In Liverpool Today…
---
Having a place you can call home is fundamental to a civilised society. But in Liverpool, 840 households could now lose the roof over their heads through no fault of their own.
---
They will all be affected by the new, lower benefit cap of £20,000 being introduced from 7 November. This follows a raft of regressive changes to the benefits system since 2010, including the bedroom tax, the freezing of benefit rates and cuts to equivalent working tax credits for those on universal credit. Contrary to popular belief, many households being hit already have someone in work.
---
A recent analysis shows the new benefits cap amounts to a total weekly cut of £37,200 to housing benefit payments in the city. It means an average reduction in rent contributions of £44 a household a week. It is believed this could be the final straw for many and will tip some families over the edge – including 2,800 children.
At the moment almost £7m is being spent by Liverpool City Council a year shielding households from the full impact of cuts to council tax benefit, using funds to top up the discretionary housing payments pot and helping people in crisis pay for food, fuel, clothing and essential white goods. It is thought the savings required over the next three years are going make it much harder for the Council to respond to families affected by this.
---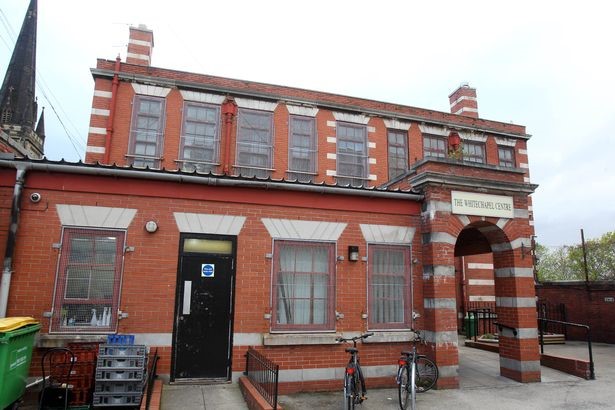 ---
Homelessness in England & in Liverpool
The term "homelessness" is often misunderstood by the general public, as it does not just refer to people who are seen sleeping rough or begging on the streets. People that are defined as "homeless" include those who are staying temporarily with a friend or relative or those who are squatting within a property.
Homelessness is something that is on the rise, both nationally & in Merseyside. Between April and June 2016, 15,170 households were reported by local authorities as being 'statutorily homeless' in England, which is an increase of 10% on the same period in 2015. This term refers specifically to households that require housing assistance from local authorities in order to avoid them becoming homeless.
---
However, the proportion of those specifically sleeping rough has been found to have increased hugely in recent years. Although statistics for 2016 have yet to be released, the Homeless Link website has found the amount of people sleeping rough in England reached 3,569 in 2015. This was a massive 30% increase on the previous year, which in turn was a 14% increase on 2013's figure. In total, from 2010-2015, there were double the amount of people sleeping rough on England's streets.
---
In Merseyside, councils and charities are involved in a number of campaigns and initiatives which are designed to try and reduce homelessness in the area. One of these initiatives is called 'No Second Night Out', which aims to stop anybody sleeping rough from spending more than one night on the streets. This council funded project is one of the ways that Liverpool City Council have helped prevent more than 1,800 people ending up homeless in the region, something has cost them around £12.4 million to do. The Council has discovered that the majority of those sleeping rough are male, with an increase in the amount of single & young people in particular becoming homeless too.
---
The Whitechapel Centre is a local charity that is dedicated to tackling homelessness and helping those affected by it. They have helped a lot of homeless people in the region & have highlighted the complexity of issues facing those who become homeless, with them advising the public to help by chatting with homeless people who may be lonely, as well as making donations.
---
Homelessness in the UK Statistics
---
73% of homeless people reported physical health problems. 41% said this was a long term problem.
80% of respondents reported some form of mental health issue, 45% had been diagnosed with a mental health issue.
39% said they take drugs or are recovering from a drug problem, while 27% have or are recovering from an alcohol problem.
35% had been to A&E and 6% had been admitted to hospital over the past six months.
41% of homeless people reported a long-term physical health problem (compared to just 28% of the general population).
45% had been diagnosed with a mental health problem (compared to just 25% of the general population).
36% had taken drugs in the past six months (compared to just 5% of the general population).
15% of respondents with physical health needs reported not receiving help.
17.5% of those with mental health issues and 16.7% with alcohol issues would like support but are not receiving it.
7% have been denied access to a dentist or GP.
---
5 Most Common Reasons for Homelessness in Liverpool
---
Mortgage arrears
Breakdown of relationship with partner
No accommodation support from family
Leaving Prison
Leaving the armed forces
---
Pinehirst
---
Pinehirst are one of Sysco's partners on the Study Programme and also work with homeless people in the Merseyside area. Their mission is to offer supported accommodation, and they aspire to empower homeless vulnerable individuals to make positive changes in their lives.
---
---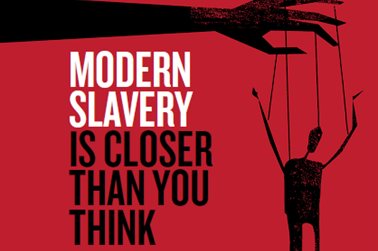 ---
Modern Day Slavery
---
Despite slavery being abolished in the UK as long ago as 1833, there have been more and more instances coming to light of 'Modern Day' slavery. It is estimated that there are in fact more slaves in the world today than at any point in history, which could total between 20-30 million people. People from dis-advantaged backgrounds all around the world are being trafficked by gangs promising them a better life abroad but finding themselves forced into the servitude of others.
The most common regions in which 'modern day' slavery exists are Asia, South-East Europe and Africa. Asia accounts for more than half of the world's estimated slaves.
---
'Modern Day' slavery is made up of various forms. Those subjected to Forced or Bonded labour, when they are made to work due to the threat of violence or intimidation or in order to pay back a loan, make up a large proportion of slaves in the world currently. Other types of contemporary slavery include descent-based slavery, where people end up as slaves having been born into that life and forced marriage, where women end up marrying without their consent & are forced into domestic and sexual servitude. Many of these slaves are children, who are amongst the most vulnerable groups, and are often trafficked.
---
The Migrant Crisis
---
Trafficking is an especially big problem at the moment due to the migration crisis, with thousands and thousands of people feeling conflict to try and find a safer life in Europe. The United Nations' International Organisation for Migration have found that 70% of those people crossing from North Africa showed signs of being victims of trafficking. Half of the people they interviewed said they had been held against their will at some point whilst there were also some who reported that they had been pushed into organ trafficking, giving organs or blood as payment for the journey.
---
'Modern Day' Slavery in the UK
---
However, 'Modern Day' slavery isn't just something taking place abroad, as there have been more than 3,000 cases recorded in England and Wales in the past year. There have also been plenty of cases discovered in Scotland and Northern Ireland. In total, according to a report by the UK's independent anti-slavery commissioner, there may be as many as 13,000 victims of 'Modern Day' Slavery in the UK.
---
Despite these incidents of slavery being referred, many of them are not being recorded by police as crimes in England Wales. Only a quarter of incidents were considered crimes by police, which was a similar figure in Scotland, whereas in Northern Ireland 100% of incidents were recorded as crimes. It is thought to be very difficult to track slavery & understand how big the problem might actually be. There is however a newly introduced law called the Modern Slavery Act, which seeks to prevent 'Modern Day' slavery and prosecute those involved.
---
Slaves in the UK tend to have been trafficked from abroad, brought here to be domestic slaves, forced agricultural & exploited sex workers. There are also concerns that homeless people are being tricked into slavery as well.
---
History of Slavery in Liverpool
---
As a city, Liverpool has a long history with the slave trade & played a big role in the industry during the 17th & early 18th century. As one of the most important ports in the country, ships leaving the city were crucial in transporting African slaves across the Atlantic to America. The number passing through Liverpool's ships has been estimated to be up to 1.5 million people, which is about half of the total which came from Britain overall. A lot of the city's wealth at the time came from the slave trade, whilst many landmark streets and buildings, including those on the waterfront, reference the city's slavery connections.
---
To recognise this, the International Slavery Museum was opened on the Albert Dock in 2007 to commemorate those people subjected to slavery & to tell their stories. Topics such as freedom and identity, social justice and human rights, underdevelopment in Africa and the Caribbean, racial discrimination and injustice and the transformation of British and other cultures are covered in the Museum.
---
'Modern Day Slavery' Case Study
---
A British man called Ben, who was unemployed and living on the streets of a major UK city, was approached at a soup kitchen and offered work and accommodation by a couple who ran a block paving business. Ben was socially isolated, having broken up with his girlfriend and lost his job in a short space of time: he lacked any form of support network. Seeing no other option, he agreed to go. He was taken to a site many miles away where, upon arrival, he was subjected to intimidation and violence. He was forced to work paving driveways, and was paid little or often nothing for his labour. He was terrified of the consequences of trying to leave, so submitted to this abuse for a long time.
---
Spotting the Signs of Slavery
---
Signs of slavery in the UK and elsewhere are often hidden, making it very hard to recognise victims around us. Here are some common signs to look out for:
---
Physical appearance -victims may show signs of physical or psychological abuse, look malnourished or unkempt, or appear withdrawn
Isolation – Victims may rarely be allowed to travel on their own, seem under the control, influence of others, rarely interact or appear unfamiliar with their neighbourhood or where they work
Poor living conditions – Victims may be living in dirty, cramped or overcrowded accommodation, and / or living and working at the same address
Few or no personal effects – Victims may have no identification documents, have few personal possessions and always wear the same clothes day in day out. What clothes they do wear may not be suitable for their work
Restricted freedom of movement – Victims have little opportunity to move freely and may have had their travel documents retained, e.g. passports
Unusual travel times – They may be dropped off / collected for work on a regular basis either very early or late at night.
Reluctant to seek help – Victims may avoid eye contact, appear frightened or hesitant to talk to strangers and fear law enforcers for many reasons, such as not knowing who to trust or where to get help, fear of deportation, fear of violence to them or their family.
---
If you think slavery is happening, do not attempt to let the victim know that you have reported it or confront the traffickers. You must ensure their safety and yours. If it's an emergency, always call 999. For non-emergencies, call 101 or Crimestoppers anonymously on 0800 555 111 .You can also contact the Modern Slavery helpline on 0800 0121 700, 24 hours a day. Calls can be made anonymously and are free from landlines and most mobile phones. You can also contact the helpline using an online form.